DAVAO CITY—A new partnership here between a shopping mall and a branded-consumer food and beverage product firm would re-channel the wastage of single-use plastics, like plastic bottles of drinking water, to an important item in classrooms: the school desk.
Under the agreement between Universal Robina Corp. (URC) and the New City Commercial Center (NCCC), plastic bottles inside the latter's chain of stores will be collected and sent to the Envirotech Waste Recycling Inc. (EWRI), outside downtown, the recycler's president and chief executive officer, Winchester O. Lemen, told the BusinessMirror.
Lemen, who some have called the "recycled-plastic" king, said executives of URC and NCCC have identified Matina, a village west of the international airport, as the first recipient of 50 desks to be manufactured from the collected plastic bottles.
A collection bin will be placed inside the more than 30 stores of NCCC, according to the former Red Bulls cager. Lemen estimates EWRI would be able to collect between 5 to 10 kilograms of plastic.
Based on the agreement, EWRI is tasked to manufacture the plastic desk, a product it has been making since 2010.
"I think the plan of the partnership is eventually to distribute 50 desks for free to each school in Matina," he said.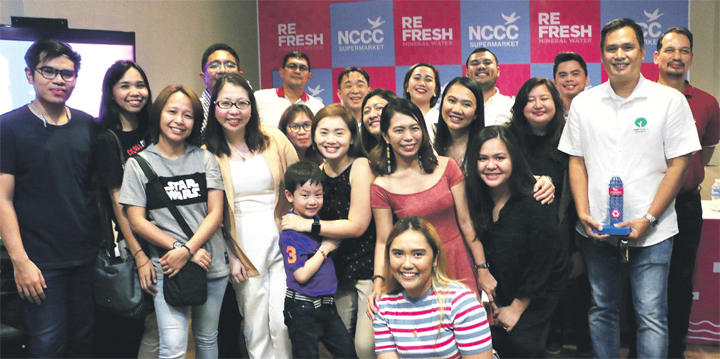 The URC recycling project was launched here for the Mindanao area on August 17 and will be followed soon in the Visayas and Luzon. URC tapped EWRI for the publicly listed firm's implementation of its national project, according to Lemen.
"The focus right now is on the single-use plastics like drinking bottles," he said.
A mission
LEMEN said recycling plastics for usable materials like a school desk was an idea that "no one believed when we started it" nine years ago.
He said his team went as far to the north in Hinatuan, Surigao del Sur, and down south in Esperanza, South Cotabato.
"That time, EWRI was able to collect only a few sacks of plastics from the landfill in this city," Lemen said, adding that his firm doesn't make or import plastics to make school chairs.
"Ours is to help the environment recycle these plastics and put less pressure on the environment," he told the BusinessMirror. "Imagine that we are no longer cutting one tree to make a chair."
According to Lemen, a graduate of Mechanical Engineering from Mapua Institute of Technology, "many local governments were happy helping us collect their plastic waste when we made the presentation a year later [2011]."
With local governments and communities now convinced, EWRI currently has 400 tons of plastic stored in its warehouse.
That is enough for an operation of five months, according to Lemen.
Will be here
EWRI's recycling plant in Sasa, some 11 kilometers north of downtown, uses an average of 60 tons to 90 tons a month of plastic to produce 2,000 pieces of school chairs. The plant produces 70 desks a day.
The NCCC-URC partnership would boost the firm's production volume.
On a commercial basis, his company sells a desk for P1,700 for private and public schools, mostly in Metro Manila. But with the plastic to be donated from these bins, his company would be selling it 10 percent lower, or about P1,530 per piece.
"The beauty of this chair is it can last for 20 years and, if there's a part that would be broken, we can replace it for free," he said. "They can be assured that we will still be here for the next 20 to 40 years."
Into housing
Before the end of the year, Lemen said his company will roll out the first models of a 28-square-meter plastic house, measuring 7 meters long and 4 meters wide. He said it would be a habitable house that is more durable than the current design of housing units.
"It's 85-percent made of plastics and would cost only P300,000," he said adding a member of the Home Development Mutual Fund, or Pag-IBIG Fund would pay only P2,000 for monthly amortization.
"The [additional] advantage with this is it would take only one day to build," he said. "That's [also] 3 tons of plastics away from being [dumped] and 3 tons of precious wood or cement materials."
He said he came up with the idea to help fill the housing backlog running at 5.7 million units.
Lemen said they plan to roll out the house project in November or December this year.
Since 2010 EWRI has produced 300,000 pieces of school desks. And Lemen began much earlier than a television program that collects plastic bottles for its noontime community program.
"Because we started earlier than [this noontime TV show], we have to do a lot of explaining, especially that we get the bulk of plastics from dump sites," he said.
He said he hoped his advocacy would go a long way for the environment "because we would save several trees; we would not cut a tree anymore."
Hopefully, Lemen would continue his "dump-diving," of sorts.
Source: Young engineer wastes no time in reusing refuse | BusinessMirror
by Manuel Cayon / Business Mirror